Steam generators, or boilers as they are often called, form an essential part of any power plant or cogeneration system. The steam-based Rankine cycle has been synonymous with power generation for centuries. Though steam parameters such as pressure and temperature have been steadily increasing during the last several decades, the function of the boiler remains the same, namely, to generate steam at the desired conditions efficiently and with low operating costs. Low pressure steam is used in cogeneration plants for heating or process applications, and high pressure superheated steam is used for generating power via steam turbines. Steam is used in a variety of ways in process industries, so boilers form an important part of the plant utilities. In addition to efficiency and operating costs, another factor that has introduced several changes in the design of boilers and associated systems is the stringent emission regulations in various parts of the world. As discussed in Chapter 5, the limits on emissions of NOx, CO, SOx, and particulates have impacted the design and features of steam generators and steam plants, not to mention their costs. Today's cogeneration systems and power plants resemble chemical plants with NOx, SOx, and particulate control systems forming a major portion of the plant equipment. Oil- and gas-fired packaged boilers used in cogeneration and combined cycle plants have also undergone significant changes during the last few decades. Selective catalytic reduction systems (SCRs) are used even in packaged boilers for NOx control, adding to their complexity and costs.
Steam pressure and temperature ratings of large utility boilers have been increasing in order to improve overall plant efficiency. Several supercritical plants have been built during the last decade. There have been improvements in the design of packaged boilers too. Figure 3.1 shows the general arrangement of a packaged steam generator. The standard refractory-lined packaged boilers of the last century are being slowly replaced by custom-designed boilers with comple­tely water-cooled furnaces (Fig. 3.2). The air heater that was once an integral part of oil — and gas-fired boilers is now replaced by the economizer, which helps to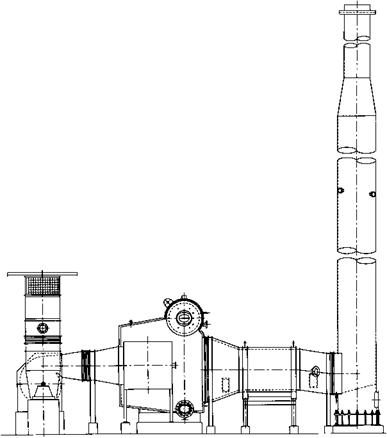 Figure 3.1 Package water tube boiler. (Courtesy of ABCO Industries, Abilene, TX.)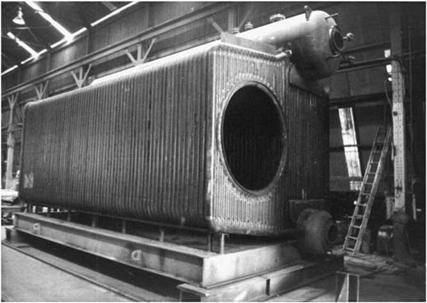 FIgure 3.2 Completely water-cooled furnace design. (Courtesy of ABCO Indus­tries, Abilene, TX.)
Lower NOx levels. To improve efficiency, a few plants are even considering the use of condensing economizers.
Though pulverized coal-fired boilers form the backbone of utility plants, fluidized bed boilers are finding increasing application when it comes to handling solid fuels with varying moisture, ash, and heating values; they also generate lower emissions of NOx and SOx. Oil — and gas-fired fire tube boilers (Fig. 3.3) are widely used in small process plants for generating low pressure saturated steam. Though different types of boilers are mentioned in this chapter, the emphasis is on the oil — and gas-fired packaged water tube steam generator, which is fast becoming a common sight in every cogeneration and combined cycle plant.